Brexit International conference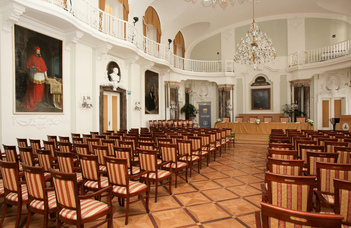 14. September 2018. 09:00
ELTE ÁJK Aula Magna (1053 Budapest, Egyetem tér 1-3.)
2018. September 14. 09:00 -
ELTE ÁJK Aula Magna (1053 Budapest, Egyetem tér 1-3.)
---
The international conference of 14 September 2018 will discuss the most relevant legal topics in connection with Brexit with the participation of international and Hungarian lecturers.
Keynote speech will be delivered by Professor Steven Peers, and discussions will be held with the participation of experts from ELTE Law Faculty and foreign university's about judicial cooperation in criminal matters, free movement of people and international economic aspects (Ex.: WTO's importance).
As the conference is the inaugural meeting of the Vienna-based ELI Hungarian Hub, the president of the organization, Professsor Christiane Wendehorst will also deliver a speech in the opening section.
The conference is also the opening session of the International and European Business Law LL.M. course, new students will be greeted by Professor Miklós Király responsible for the professional training of the programme.
The conference will be the occasion for our young PhD students to give their views and to participate in discussions in order to get a broader overview on European legal and economic processes.
The conference is supported by the Ministry of Justice of Hungary.