Guest lectures by Peter A. Windel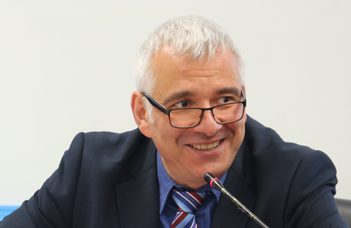 10. October 2022. 14:00
ELTE ÁJK, Room A/4 (1053 Budapest, Egyetem tér 1-3. basement No. 8.)
2022. October 10. 14:00 -
ELTE ÁJK, Room A/4 (1053 Budapest, Egyetem tér 1-3. basement No. 8.)
---
ELTE Law School welcomes its honorary guest Prof. Peter A. Windel (Ruhr University Bochum) who gives two comparative lectures in German language on earnest money and transfer of property.
The Law School of the Ruhr University Bochum has been an ERASMUS partner of our Faculty for a long time, and it is an honour and pleasure that Prof. Windel accepted our invitation to give lectures on two classical private law institutions in historical and comparative perspective.
Prof. Windel – besides providing valuable insights into the sophisticated dogmatics of German private law – draws comparative conclusions in identifying advantages and disadvantages of the respective solutions to be found in various legal systems including but not limited to the Hungarian one.
"Die Arrha – Von Babylon über Budapest nach Beijing"
Thursday, 6th October at 4 PM, Faculty Council Room (Kari tanácsterem),
"A" Building (Egyetem tér) Ground floor
"Wie erwirbt man eigentlich ein Buch?"
Monday, 10th October at 2 PM, Room A/4
"A" Building (Egyetem tér) basement No. 8.