Lecture of Prof. Dr. Frank Schorkopf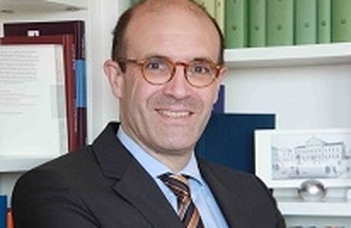 09. February 2018. 15:00
Faculty Council Room (1053 Budapest, Egyetem tér 1-3.)
2018. February 09. 15:00 -
Faculty Council Room (1053 Budapest, Egyetem tér 1-3.)
---
The Faculty Of Law cordially invite you to attend the lecture of Prof. Dr. Frank Schorkopf from the Institute for International Law and European Law at the Georg-August-Universität in Göttingen.
The title of professor Schorkopf's lecture is: "The Incorporation of ECHR-Judgments in National Law: recent developments in Germany - a right to strike for civil servants?".
The venue will be the Faculty Council Room ("Kari Tanácsterem" in Hungarian), located in the main building on the groundfloor (entrance is from the lobby next to the statue of Loránd Eötvös).
We kindly ask you to register for the lecture using this form.