Lecture of Prof. Dr. Werner Schroeder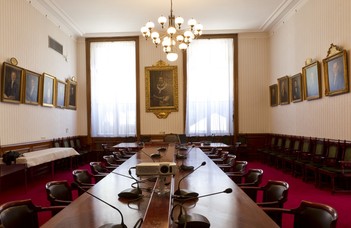 24. November 2017. 15:45
Faculty Council room, ground floor (1053 Budapest, Egyetem tér 1-3.)
2017. November 24. 15:45 -
Faculty Council room, ground floor (1053 Budapest, Egyetem tér 1-3.)
---
We cordially invite you to attend the lecture of Prof. Dr. Werner Schroeder, the head of the Department of European Law and Public International Law at the University of Innsbruck. The title of the lecture is "The Rule of Law as a Value Expressed in Article 2 TEU: What Does this Value Mean and Imply?".
It deals with the normative character of the rule of law mentioned in Article 2 Treaty on European Union and with the jurisdiction of the Court of Justice of the European Union as to to the content of such rule.
As the seats are limited we would kindly ask you to register for the lecture using this form.