Public lecture by Prof. Andreas Voßkuhle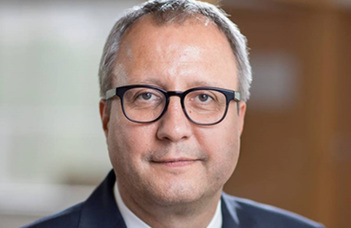 20. October 2022. 14:30
ELTE LAW, Aula Magna (1053 Budapest, Egyetem tér 1-3.)
2022. October 20. 14:30 -
ELTE LAW, Aula Magna (1053 Budapest, Egyetem tér 1-3.)
---
In his inaugural lecture as honorary doctor of ELTE, Professor Voßkuhle, former president of the German Federal Constitutional Court, which has a decisive impact on constitutional law on a global scale, will give insight to comparative constitutional law through selected examples drawing on his experience as a judge at the Bundesverfassungsgericht.
Andreas Voßkuhle is one of the most influential scholars of public law in Germany. Since 1999, he holds a chair for public law at the Albert Ludwig University Freiburg and directs the "Institut für Staatswissenschaft und Rechtsphilosophie". In May 2008, he was elected as judge and Vice- President of the German Federal Constitutional Court. From May 2010 to June 2020, he was the President of that court. He was awarded an Honorary Doctorate by the ELTE Senate in 2021.
Registration to the event is required. Please register here.