International Criminal Justice and the Heat of the Moment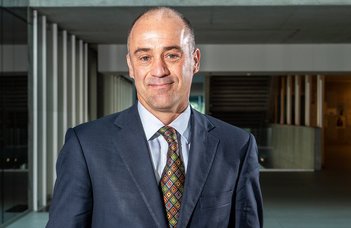 22. September 2022. 16:00
ELTE Aula Magna (1053 Budapest, Egyetem tér 1-3. 1st floor)
2022. September 22. 16:00 -
ELTE Aula Magna (1053 Budapest, Egyetem tér 1-3. 1st floor)
---
Public lecture held by Professor Roger O'Keefe. He will reflect on the opportunities and risks presented by recourse to the discursive and institutional frameworks of international criminal justice as a reflex response to an interstate or intrastate crisis, like the one in Ukraine, involving allegations of the commission of international crimes.
Roger O'Keefe is full Professor of International Law at Bocconi University. Previously Professor O'Keefe was Professor of Public International Law at University College London (UCL) (2014–2018). Prior to this he taught for fifteen years at the University of Cambridge (1999–2014), where was Senior Lecturer in Law, Deputy Director of the Lauterpacht Centre for International Law, and Fellow and Dean of Magdalene College. He remains an Honorary Professor at UCL, has been a Visiting Professor at Central European University, Budapest, since 2009, and in 2015 was Distinguished Visiting Professor at Pompeu Fabra University, Barcelona. He has taught at the Hague Academy of International Law, the Xiamen Academy of International Law, and the International Institute for Humanitarian Law at Sanremo (of which he is a Full Member), at universities in Argentina, Brazil, Germany, Myanmar, and Spain, and on the United Nations International Law Fellowship Programme. He has also recorded several lectures for the United Nations Audiovisual Library of Public International Law. He is joint General Editor of the Oxford University Press series Oxford Monographs in International Law and a member of the Conseil scientifique of the Revue Belge de Droit International, of the peer review committees of the German Yearbook of International Law and the Spanish Yearbook of International Law, of the academic advisory board of the Cambridge International Law Journal, of the advisory boards of the Hungarian Yearbook of International and European Law, the UCL Journal of Law and Jurisprudence, and the monograph series Cultural Heritage Law and Policy (OUP).
This event is part of the series: Budapest Lectures on European and International Law.