Investigating Core Cultural Values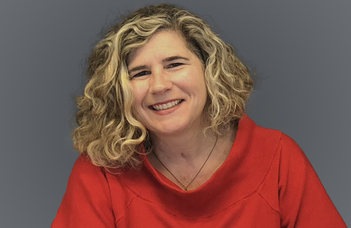 06. October 2021. 12:00 - 13:30
ELTE LAW School (lecture hall I. - SOMLÓ AUDITORIUM, 1. floor, 1-3. Egyetem tér, Budapest 1053)
2021. October 06. 12:00 - 13:30
ELTE LAW School (lecture hall I. - SOMLÓ AUDITORIUM, 1. floor, 1-3. Egyetem tér, Budapest 1053)
---
"Investigating Core Cultural Values: How your culture(s) shape(s) your values and can help you understand and appreciate others" – interactive lecture from Lesley Davis.
In this interactive lecture Lesley Davis, Assistant Dean International at Indiana University (USA) Maurer School of Law will explain the concept of Core Cultural Values and facilitate investigation of students' own core cultural values. The participants will explore a number of different national cultures and gain a deeper understanding of the role culture plays in behavior. The purpose of Erasmus exchange and having a vibrant international student body is not just to experience something different, but also to understand and appreciate difference—and to discover deeper underlying similarities.
This lecture is a great introduction for those interested in increasing their intercultural competence.