Wandel des Rechtsstaats – Call for Papers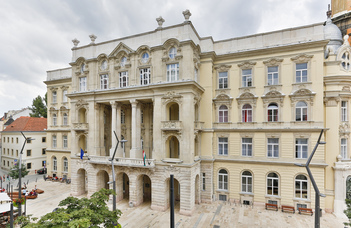 ELTE Law School wants to convene a conference on Thursday 26 and Friday 27 May 2022 at ELTE Law School in Budapest.
The aim of the conference is to discuss the recent developments in the realm of administrative justice.
The organizers aim to include the papers discussed at the workshop in an edited volume and plan to submit a book proposal. The conference will serve also to discuss draft contributions with experts from academia and practice, thereby helping speakers to finalize their papers.
The keynote speech will be delivered by Prof. Dr. Dr. h.c. Karl-Peter Sommermann, Speyer.
RESEARCH TOPICS
We encourage the submission of papers concerning – but not limited to – topics that reflect the challenges of the principle of rule of law in the daily practice of administrative tribunals and courts such as:
access to court, standing in administrative court procedures
margin of appreciation and deference
evidentiary rules, material preclusion rules
powers of courts: ius reformandi, causality link requirement, etc.
interim protection
reshaping remedy systems
the dialogue between national administrative courts and the ECJ
the constitutionality of administrative court procedural rules
Article 6 ECHR and national administrative court procedures
SUBMISSION AND DEADLINES
Applicants are requested to submit a CV and a 500-word abstract by 10 February to the following email address: wandeldesrechtsstaats@gmail.com
Selected speakers will be notified by 21 February. Selected speakers should send their draft papers to the above email address by 16 May and the final papers are to be submitted by 15 July so that the editing process of the conference volume can be started.
LOGISTICAL INFORMATION
Selected speakers are expected to cover their costs of travel and accommodation. Information about accommodation will be made available in due course.
CONFERENCE ORGANISATION
Prof. Dr. Krisztina Rozsnyai, Vice dean for international affairs, Faculty of Law of ELTE, Department of Administrative Law
In case of any further questions, please do not hesitate to contact the organizers at the following email address: wandeldesrechtsstaats@gmail.com
We make every effort to reply to all questions as soon as possible.